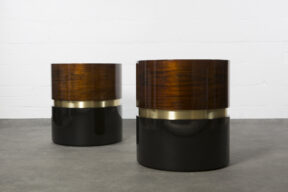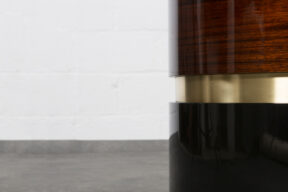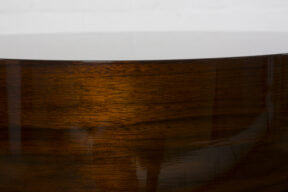 Description

Drum side table that features Paldeo veneer and black lacquer with satin brass banding.

Roman medieval pottery and tile kilns have been excavated in Walberton.

This pottery was used to make cooking pots which were distributed around the Sussex coast.
Materials used

Made with moisture resistant boards and high gloss lacquers.

The central band is a complete satin brass ring.

Finished in a high gloss polyurethane lacquer.
Craft notes

Paldao veneer was synonymous with 1970 speaker cabinets, on this piece this beautiful veener has been given a new life.

This design can be value engineered to suit your preferred style, dimensions and budget.

Made by hand in our West Sussex workshop.