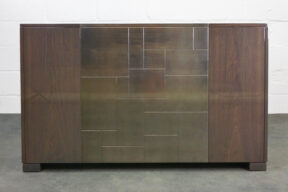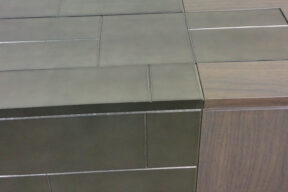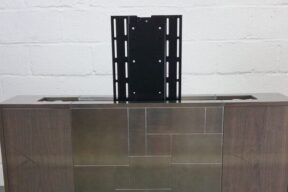 Description


Oak veneered cabinet with concealed television unit and gilt bronze lacquered detailing.

Materials used


Oak veneers and oak solids contrasted with a centre removable panel.

The centre panel and lid have been hand gilt and finished to resemble bronze.

Finished in a polyurethane lacquer.
Craft notes


This design uses a Future Automation TV rise and fall system.

The top rolls away inside to allow the TV to appear from within the box.

This is actioned with an RF controller and auto safety cut off.

This design can be value engineered to suit your preferred style, dimensions and budget. Made by hand in our West Sussex workshop.