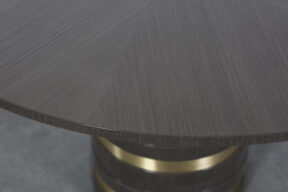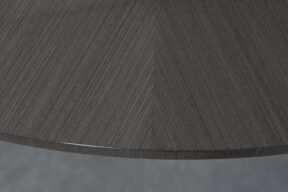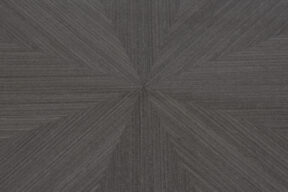 Description


Hardwood dining table with satin brass ring detailing.

Mayfield is famous for the legend of St Dunstan, formerly a blacksmith. Working at his forge, Dunstan was visited by the Devil dressed as a woman trying to lead him astray. He noticed the cloven hooves beneath the dress and with his hot pincers grabbed the Devil's nose!
Materials used


Made with certified sustainable kiln dried hardwood and veneers.

Finished in high gloss polyurethane lacquer.

Inset around the base are satin brass rings, these can also be made in contrast veneer or paint lacquer as well as cold applied metal finishes from bronze to chrome.

Craft notes


Two bases can be used to create a large oval shaped table.

This design can be value engineered to suit your preferred style, dimensions and budget.

Made by hand in our West Sussex workshop.